School Transition / Employment Program
To arrange a tour or to find more about our services contact us today. 
Bullitt County Public Schools and Options Unlimited, Inc. have developed a program to prepare students to enter the workforce. Our efforts consist of instruction in local businesses when appropriate and the classroom (either virtually or in person).
In order to get to know each student, the job coach could attend IEP meetings, meet with the family (in person or virtually), teachers and administrators to gather information on and participate in the student-centered planning.
The employment specialist can make suggestions on referral sources that are appropriate for the individual such as the Office of Vocational Rehabilitation and other service providers.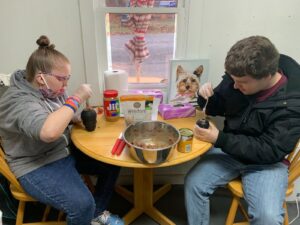 The employment specialist will coordinate efforts with the student's teachers to assure all school requirements are being met and job readiness instruction is compatible with community-based job training. An important part of the program will be having a variety of training sites in local businesses. Every effort will be made to find internship sites that are compatible with the person's interests and skills. Other sites may be suggested as exploratory experiences for students to broaden their skills. Ideally, the student will usually have three internship opportunities throughout the year. The employment specialist will work with the student and teacher to determine the appropriate setting for workplace skills to be taught. The employment specialist will provide the training at these job sites and write weekly progress reports on student performance at each site. These internships are unpaid. Paid opportunities will be offered depending on the employer and if it is a suitable job after graduation.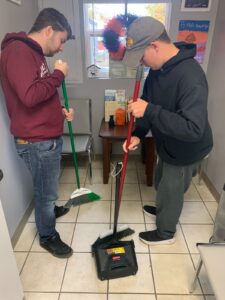 Transportation to and from job sites will be provided by Options Unlimited employees in most cases. If the person is working during non-school hours, the family will need to provide transportation. This program will end upon graduation from high school.
The student may choose to contact the Office of Vocational Rehabilitation to explore future opportunities available to them.
The goal is to provide real life work experiences to students so they can make informed decisions about jobs when they graduate and build upon their current skill set.